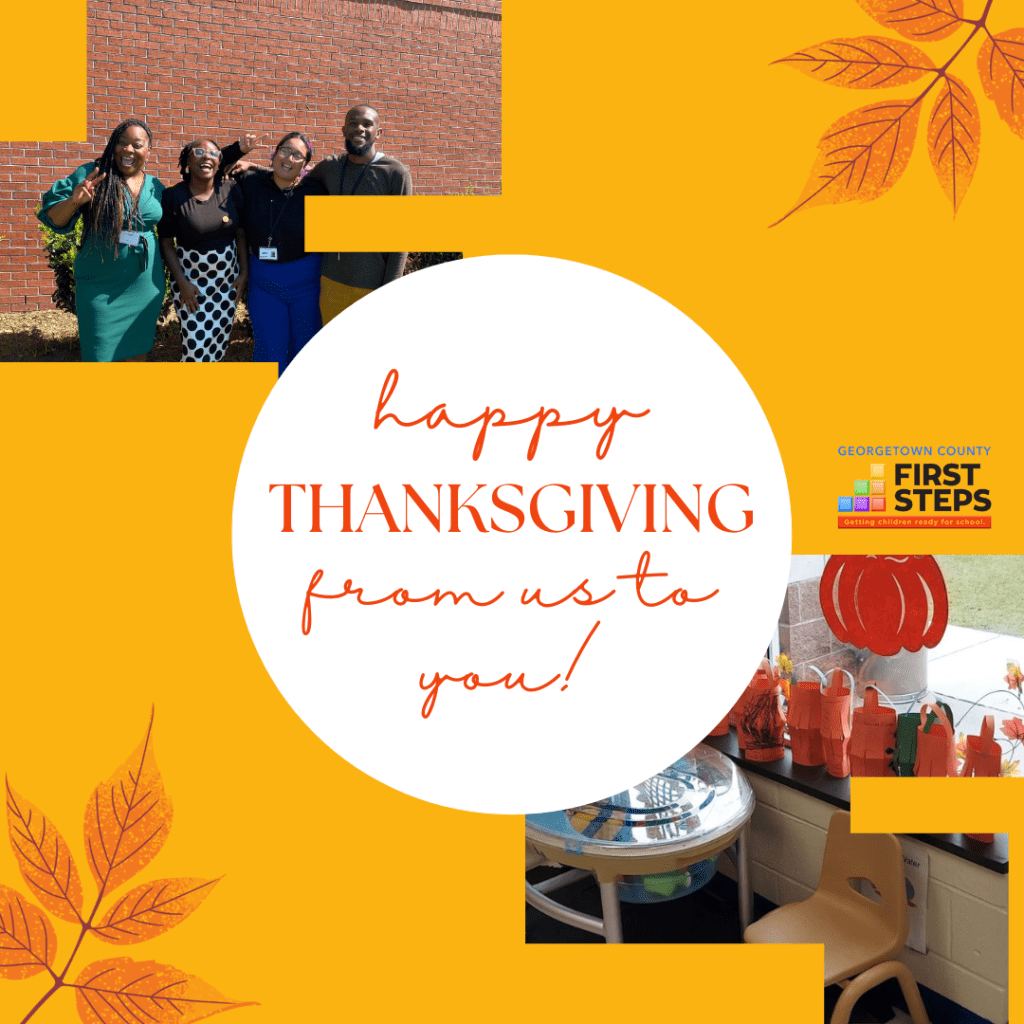 Happy Thanksgiving from the Georgetown County First Steps team to you! We are extra grateful to be able to serve our community and help build our partnerships to bring our families the services they need to prepare their children for Kindergarten and beyond!
We would love to thank all of our wonderful partners, sponsors, volunteers, and more! If you would like to support us and our mission consider donating Georgetown County First Steps or volunteering with us. Click below to find out how:
What we are thankful for… and so much more!